The Finance Industry Travels To The Next Stage With Artificial Intelligence – Jaymineshah
Digital transformation is the buzzword today. Digital technology has created a new and modified ecosystem for a diverse set of industries. The business process has changed, including customer expectations. According to Forbes, 21% of business organizations have already implemented digital transformation.
Digital transformation has led to the emergence of various next-generation technologies such as the Internet of Things, Blockchain, Artificial Intelligence, Augmented and Virtual Reality, etc. Artificial Intelligence, for example, has fueled the most demanding industries such as finance to make it more competitive.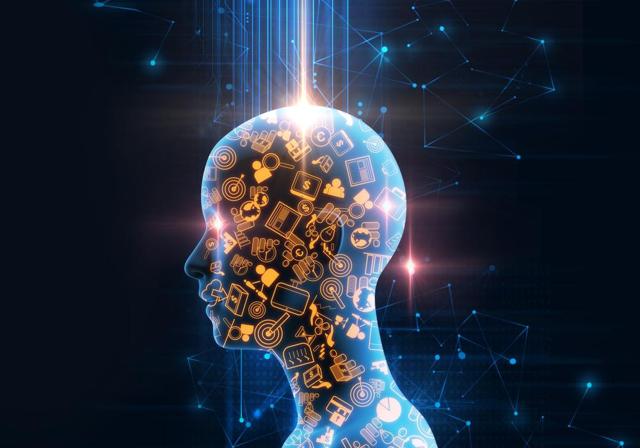 In this blog, we will focus our discussion on why Artificial Intelligence is the future of financial services. But before that, let's dig into a few important stats from Forbes-
The top financial firms have noticed a 19% growth in their revenue after a successful AI deployment.
70% of the financial services companies are using machine learning, whereas 60% are making use of the natural language process.
47% of the financial institutions have reported an improvement in customer experience.
Faster and more accurate assessment of the borrower
Artificial Intelligence allows you to get a more accurate and quick assessment of the borrower. You can get all the relevant information at a lower cost. This will help you to make a better data-backend decision. You also need to note that AI offers a more sophisticated and simple credit score as compared to traditional credit scoring systems.
You can easily differentiate between high-risk defaulters and credit-worthy applicants when processing a loan. The loan issuing banks and digital banks use machine learning algorithms to determine whether the person is eligible for a loan or not.
We can cite the example of automobile loan companies in the US where AI helped them to decrease their annual loss by 23%.
Reducing the element of risk management
Looking at the Artificial Intelligence trends it has also contributed significantly to reducing the element of risk management. AI has enormous processing power such that it can seamlessly handle within the shortest possible time. It also helps to manage both structured and unstructured data including cognitive computing.
Similarly, AI-based algorithms play an important role in analyzing past risk cases and identifying future issues.
Artificial intelligence will give you the upper hand when it comes to analyzing real-time market insights. You also get accurate predictions based on different data to strategize planning.
Let's take the example of an American leasing firm, which noticed an improvement in the risk analysis after deploying AI on Amazon Web Services Cloud.
Prevention of fraudulent activities
Do you know that around 3 million bank fraud and theft cases were registered in the US alone in 2018? The most common type of fraud was related to credit cards accounting to almost 40.5%.
But the good news is that artificial intelligence has got a viable solution to this grave problem. Artificial intelligence in collaboration with machine learning has successfully battled out fraudulent activities.
In fact, AI proves to be more effective in tackling credit card fraud cases that have grown exponentially because of e-commerce transactions. AI has an advanced fraud detection technology system that scans the customer's behavior, location, and buying habits. The fraud detection system alerts the security mechanism when something goes out of the way.
Banks implementing Artificial Intelligence
The banks have started to implement artificial intelligence to protect against any kind of financial fraud. AI-enabled machines detect suspicious activity to take instant action. This saves costs as banks do not have to employ any investigating agencies to identify alleged money laundering.
In fact, a case study reveals that a reputed bank reduced 20% of its investigative workload after deploying AI. Also, many well-known financial institutions such as Goldman Sachs and American Express prevent fraud with AI capabilities.
Artificial Intelligence Streamlines Trading Activities
The data-driven investments have seen significant growth during the last five years reaching more than $1 trillion. This is referred to as frequency trading or algorithmic quantitative.
Frequency trading has grown exponentially to influence the world's largest stock markets. Artificial intelligence has played an important role here as well.
It offers an intelligent trading system that keeps a vigil on both structured and unstructured databases and spreadsheets data. This allows customers to process faster in trading and make quick decisions on where to invest the money.
Furthermore, the predictions regarding the stock markets and performance become more accurate. The algorithms can test the trading systems based on previous data to validate the process.
Artificial Intelligence helps you to choose the strongest portfolios based on the long and short term investor's plans.
Many mobile application development companies are developing trading apps powered by AI technology. It combines the facilities of real-time market data along with advanced engines to identify where the market is heading.
Ending note
We can certainly say from the discussion above that it is difficult to keep AI out of the game. In fact, 65% of the experienced financial experts agree that AI will have a positive impact on the finance and banking industry. Having said that, more and more finance-based companies are taking steps to implement AI in their systems. It's your turn now!
Disclosure: I/we have no positions in any stocks mentioned, and no plans to initiate any positions within the next 72 hours.