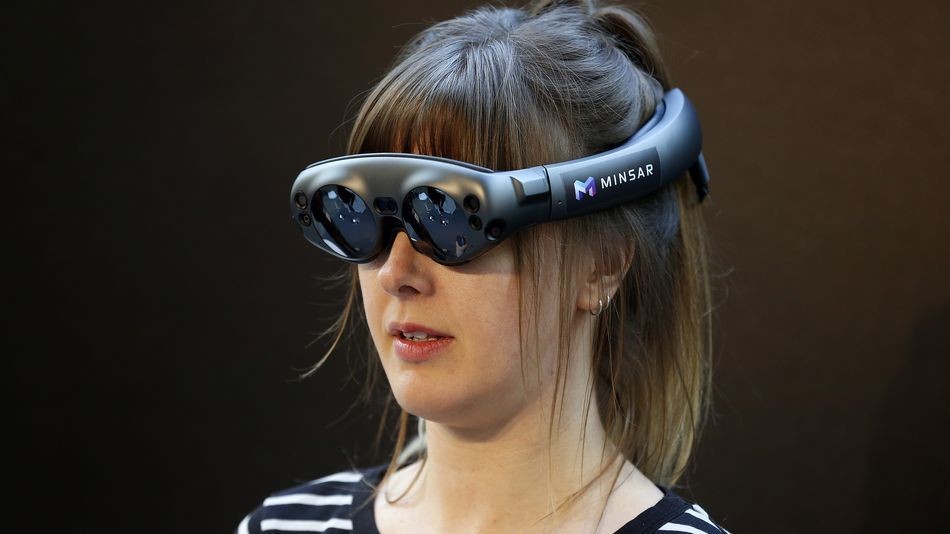 It looks like Magic Leap's sales numbers are just as disappointing as their early demos.
The much-hyped augmented reality startup, which has raised billions of dollars in funding, has only sold a fraction of the headsets it had hoped for during its first six months. The company sold 6,000 headsets, far short of its target of 100,000, according to a new report in The Information.
While it's not clear from the report if sales have improved since then — the headset began shipping last fall — the early numbers suggest that the $2295 Magic Leap One has fallen far short of the company's initial expectations. Actual shipments were so low that the company reportedly began giving away free headsets to employees due to the surplus supply.
The Information also reports that the company's next-generation headset, which will utilize 5G networks, is still "years away from launch due to fundamental technology constraints."
Magic Leap didn't immediately respond to a request for comment, but the company told The Information its reporting was "littered with inaccuracies and misleading statements," though it didn't cite any specifics.
The latest report underscores just how much has changed for the notoriously secretive startup, which spent years stealthily raising billions of dollars while showing very selective peeks at its AR technology. But when it came time to finally launch, its first headset was panned for being extremely ugly, and the company was accused of overselling its AR abilities. While early concept videos showed high-res visualizations of whales leaping out of the floor, the demos its showed on launch day looked more like the type of AR you'd create with a smartphone app.
And the response from developers has been equally tempered, according to The Information, which notes the company didn't hold a developer conference in 2019.